Knorr Rice Flavored Sides / Knorr Arroz con sabores - SHIPPING INCLUDE /ENVIO INCLUIDO (usa)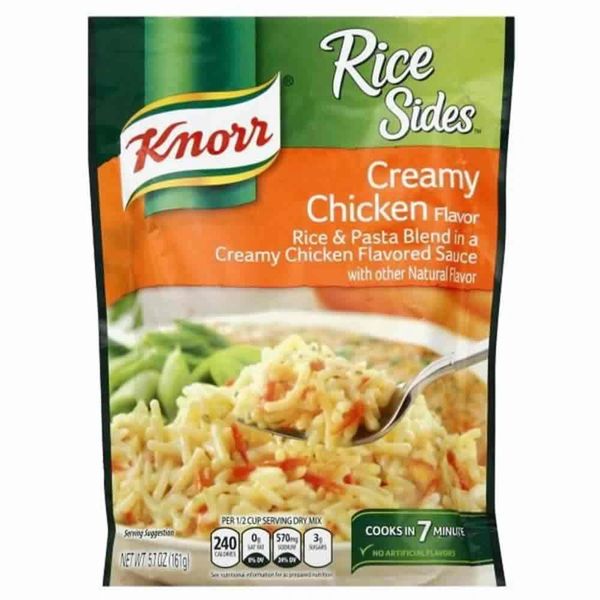 Knorr Rice Flavored Sides / Knorr Arroz con sabores - SHIPPING INCLUDE /ENVIO INCLUIDO (usa)
This rice dishes are quick and easy to prepare. Knorr rice sides cook in just seven minutes on the stovetop or microwave. Knorr rice sides have no artificial flavors making it an excellent choice for creating a family-favorite meal. Use knorr's easy rice side dishes to create a mouth-watering main dish. Simply prepare knorr rice sides and add your favorite meat and vegetables to make a dinner your family is sure to love.

-  For shipping outside USA please contact us at: info@saborapais.com or WhatsApp 786 380-8156

---
Estos arroces son rápidos y fáciles de preparar. Los acompañantes de arroz Knorr se cocinan en solo siete minutos en la estufa o en el microondas. Los acompañantes de arroz Knorr no tienen sabores artificiales, lo que lo convierte en una excelente opción para crear una comida favorita de la familia. Utilice las guarniciones de arroz fáciles de knorr para crear un plato principal delicioso. Simplemente prepare los acompañamientos de arroz knorr y agregue su carne y verduras favoritas para preparar una cena que seguramente le encantará a su familia.
- Para envíos fuera de USA por favor contáctenos: info@saborapais.com / WhatsApp 786 380-8156

Reviews