I Love Peru Face Mask - I Love Peru Mascarilla Faciales - SHIPPING INCLUDED / ENVIO INCLUIDO (usa only)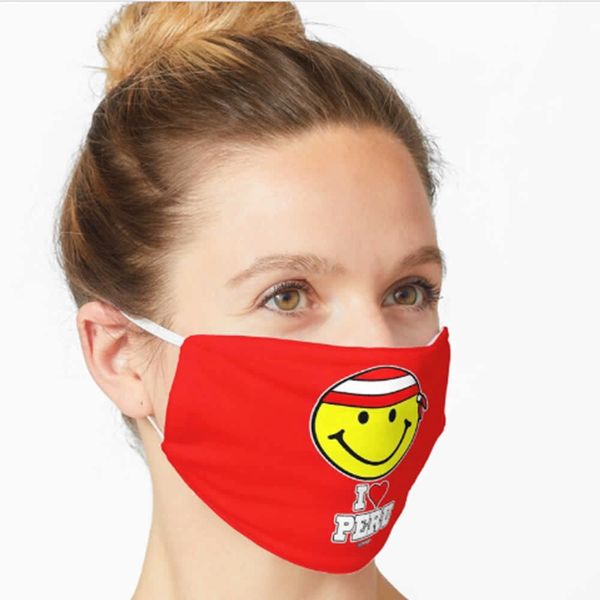 I Love Peru Face Mask - I Love Peru Mascarilla Faciales - SHIPPING INCLUDED / ENVIO INCLUIDO (usa only)
This Masks are for general public use only and are not intended for medical use

I Love Peru Face Mask. Two layers of soft 100% brushed polyester with sublimation print on the outside layer

7.25" x 4.6" / 18.5 x 11.5 cm with elastic straps for a snug fit over mouth and nose

Wash after each use

Adult use only and should not be placed on young children younger than 2 years
of age,
anyone who has trouble breathing, or is unconscious, incapacitated or otherwise
unable to remove the cover without assistance

Designed by Mago and printed for you when you order

---

Estas máscaras son solo para uso público y no están destinadas para su uso médicos

I Love Peru Mascarilla Faciales. Dos capas de suave poliéster 100% y con impresión en la capa exterior solamente.

7.25 "x 4.6" / 18.5 x 11.5 cm con correas elásticas sobre la oreja para un ajuste 
perfecto sobre la boca y la nariz

Lavar después de cada uso

*Solo para adultos y no debe colocarse en niños menores de 2 años de edad,
 cualquier persona que tenga problemas para respirar o que esté inconsciente,
incapacitado o que de otra manera no pueda quitar la cubierta sin ayuda

Diseñado por Mago e impreso cuando realiza el pedido.
Reviews