I LOVE HONDURAS T SHIRT- SHIPPING INCLUDED / ENVIOS INCLUIDO (usa)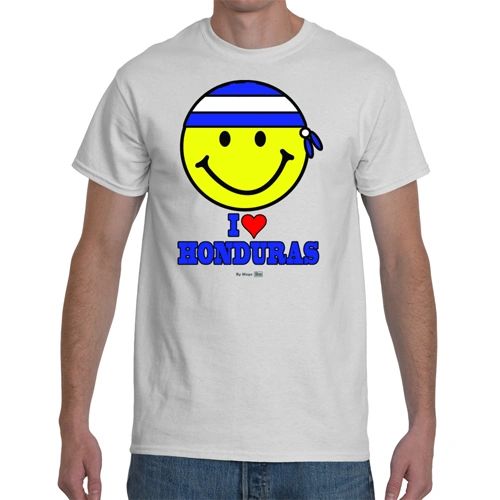 I LOVE HONDURAS T SHIRT- SHIPPING INCLUDED / ENVIOS INCLUIDO (usa)
I LOVE HONDURAS MEN'S T-SHIRT. SIZE CHART
Gildan 2000 Men's T-shirt. One of the most classic t-shirts in a basic fit. It is made from 6oz of 100% cotton jersey cotton. It has a seamless double needle 7/8 collar along with
Original "bymago" design which you can customize on your t-shirt by choosing: COLOR, SIZE or print on FRONT or BACK
Since this is a personalized please be very careful when selecting the options. This product IT IS NOT REFUNDABLE except when is our mistake.
---
I LOVE HONDURAS CAMISETA PARA HOMBRES VER GIA DE TALLAS.
-Gildan 2000 Tejido 205 grs - 100% algodón - Tejido tubular - Costura doble en manga y dobladillo
Diseño original "bymago" el cual usted puede personalizar en su camiseta eligiendo: el COLOR, el TAMAÑO o imprimir por ADELANTE o por DETRÁS
Este es un artículo personalizado por lo tanto le pedimos ser muy cuidadoso (cuidadosa) cuando seleccione las opciones. Este producto NO TIENE DEVOLUCION a excepción de cuando sea un error de nuestra parte.
Reviews