Goya Agua de Coco 11.8 oz (x6) - SHIPPING INCLUDED / ENVIOS INCLUIDO (For usa Only)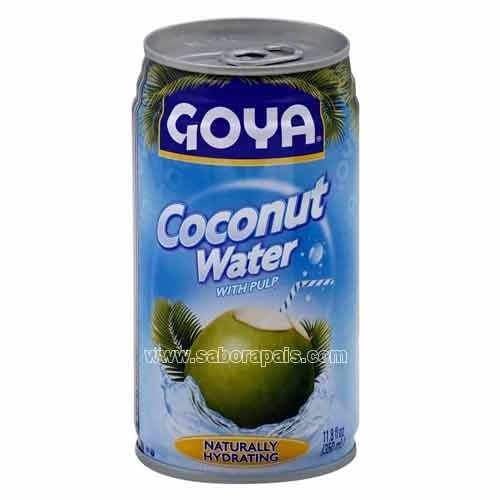 Goya Agua de Coco 11.8 oz (x6) - SHIPPING INCLUDED / ENVIOS INCLUIDO (For usa Only)
This item is shipped within the U.S only 

Coconut water by Goya -With real coconut pulp.Goya Coconut Water offers delicious and refreshing alternatives. It comes  in an 11.8 oz. can and truly is an ideal anytime drink. Whether to re hydrate after exercise or just to enjoy a cold drink, our coconut water will hit the spot. 
---
Este artículo se envía  dentro de EE. UU. Solamente 

Agua de coco con pulpa Goya -Con verdadera pulpa de coco. El agua de coco Goya ofrece una alternativa deliciosa y refrescante. Esta agua de coco viene en 11,8 oz. Verdaderamente es una bebida ideal en cualquier momento. Ya sea para rehidratarse después del ejercicio o simplemente para disfrutar de una bebida fría. 
Reviews