Choco Listo Chocolate Powder Mix 35.2 oz (x2) - SHIPPING INCLUDED / ENVIO INCLUIDO (usa only)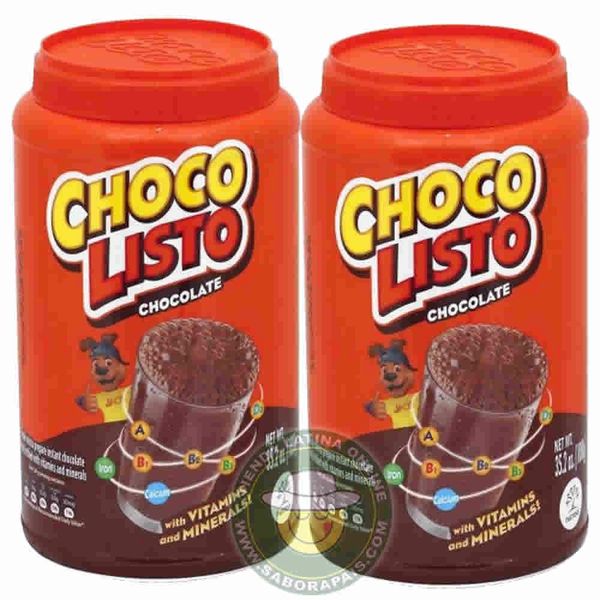 Choco Listo Chocolate Powder Mix 35.2 oz (x2) - SHIPPING INCLUDED / ENVIO INCLUIDO (usa only)
2.2 Lb. (Pack of 2)

El delicioso sabor de "Chocolisto Listo", está fortificado con Vitaminas A, D, Calcio, Complejo B, Hierro y minerales. 
Agregue Chocolisto a un vaso o taza de leche (caliente o fría) , revuelve y disfrute!.
---
2.2 Lb. (Pack of 2)

The delicious flavor of "Chocolisto Listo" is fortified with Vitamins A, D, Calcium, Complex B, Iron and minerals.

Add Chocolisto to a glass or cup of milk (hot or cold), stir and enjoy!
Reviews