Chimichurri 8 oz - SHIPPING INCLUDED / ENVIOS INCLUIDO (For usa Only)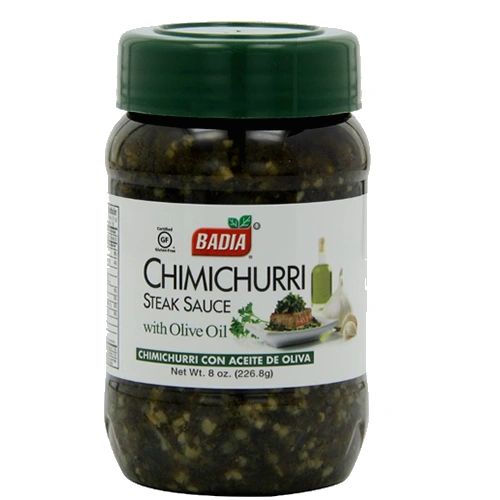 Chimichurri 8 oz - SHIPPING INCLUDED / ENVIOS INCLUIDO (For usa Only)
Buy more, save more 

Chimichurri sauce is a delicious dressing for any roasted meat such as beefsteak, pork, ribs, burgers, and sausages. Can be used as a marinade. This sauce is made from garlic, parsley, olive oil, vinegar and herbs.
---
 Compre más, ahorre más
La salsa Chimichurri es un delicioso aderezo para cualquier carne asada, como Churrasco, cerdo, costillas, hamburguesas y salchichas. Se puede utilizar como adobo. Esta salsa está hecha con ajos, perejil, aceite de oliva, vinagre y hierbas.

Reviews