AlaCena Uchucuta Crema de Rocoto 14.1 oz / Red Hot Chili Sauce - ENVIO INCLUIDO (usa only)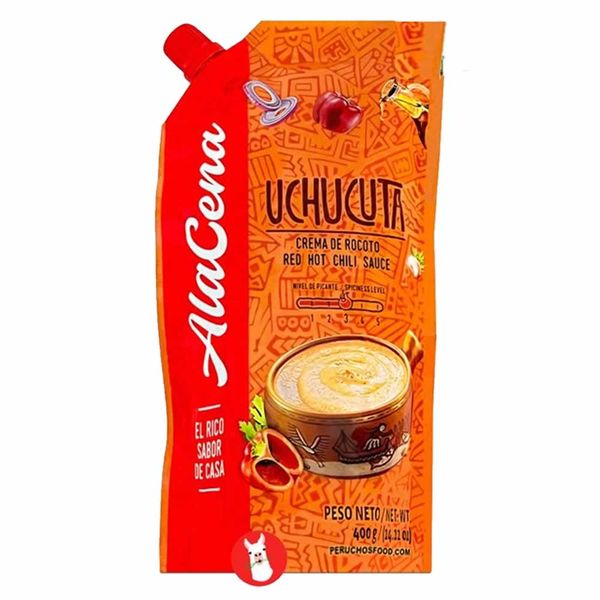 AlaCena Uchucuta Crema de Rocoto 14.1 oz / Red Hot Chili Sauce - ENVIO INCLUIDO (usa only)
Buy more, save more
Crema de Rocoto "Uchucuta
"
is Peruvian sauce that can be used on chicken fish and potatoes or as dipping sauce. 
It is made from mayonnaise, cream, garlic, lime and rocoto peppers.
Compre mas, ahorre más
Alacena Crema de Rocoto 
"Uchucuta
" es una salsa peruana que se puede usar en pollo, pescado y papas o como salsa para mojar.
Está elaborado con mayonesa, nata, ajo, lima y pimientos rocoto.
Reviews