Tropical Queso Peruano 12oz (x6)-SHIPPING INCLUDED / ENVIO GRATIS (usa)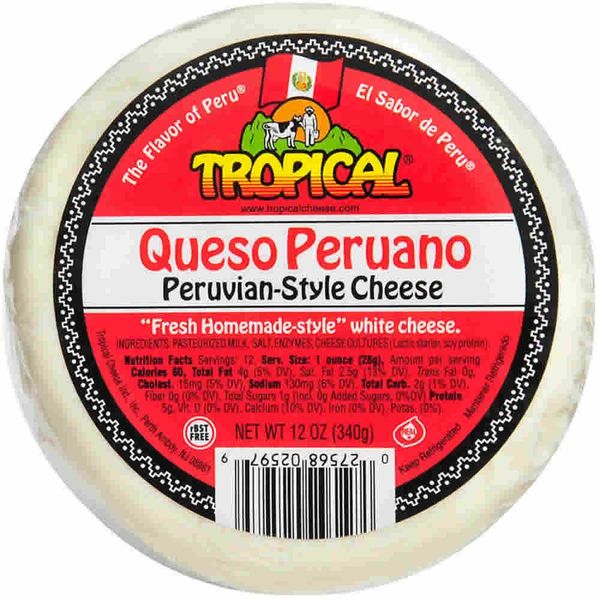 Tropical Queso Peruano 12oz (x6)-SHIPPING INCLUDED / ENVIO GRATIS (usa)
This item is shipped on Mondays and Tuesdays only

Queso Peruano is a fresh "homemade-style" white cheese.  This cheese is perfect for traditional Peruvian dishes such as papas a la huancaina and cauche de queso, or simply as a snack with some crackers.

SELLADOS AL VACÍO Y EMPACADOS EN BOLSAS TÉRMICAS Y CONGELANTES PARA PROTEGER SU CONSERVACIÓN DURANTE EL ENVÍO

---
Este artículo se envía los lunes y martes solamente

Queso Peruano es un queso blanco fresco "estilo casero". Este queso es perfecto para platos tradicionales peruanos como papas a la huancaina y cauche de queso, o simplemente como botana con unas galletas.
VACUUM SEALED AND PACKED IN SPECIAL THERMAL BAG AND ICE TO PRESERVE FRESHNESS

Reviews