Tortilla Nicaraguense sin Colesterol (30 unidades) - SHIPPING INCLUDED / ENVIO INCLUIDO (usa only)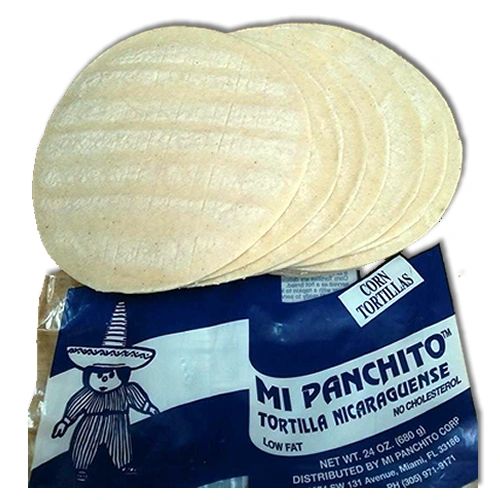 Tortilla Nicaraguense sin Colesterol (30 unidades) - SHIPPING INCLUDED / ENVIO INCLUIDO (usa only)
2 Bags 15 units each of LOW FAT NICARAGUAN CORN TORTILLAS! This is a very good choice for a healthy diet. These tortillas are easy to store because they are a little thinner and more flexible than the traditional Nicaraguan Corn tortilla but with the same flavor. Ideal to accompany cheeses, beans and their favorite dishes at any time of day.
¡¡Mmmmm…. Delicioso!!! .

---
2 Bolsas de 15 unidades¡SIN COLESTEROL! Esta es una muy buena opción para una alimentación sana. Estas tortillas son fáciles de almacenar pues son un poquito más delgadas y más flexibles que la tradicional tortilla de Maíz Nicaraguense pero, con el mismo sabor. Ideal para acompañar quesos, frijoles y sus platillos favoritos a cualquier hora de día.
¡¡Mmmmm .... Delicioso!!!

Reviews