Taza de Metal (Pocillo) 12 oz (x6 ) - SHIPPING INCLUDED / ENVIOS INCLUIDO (For usa Only)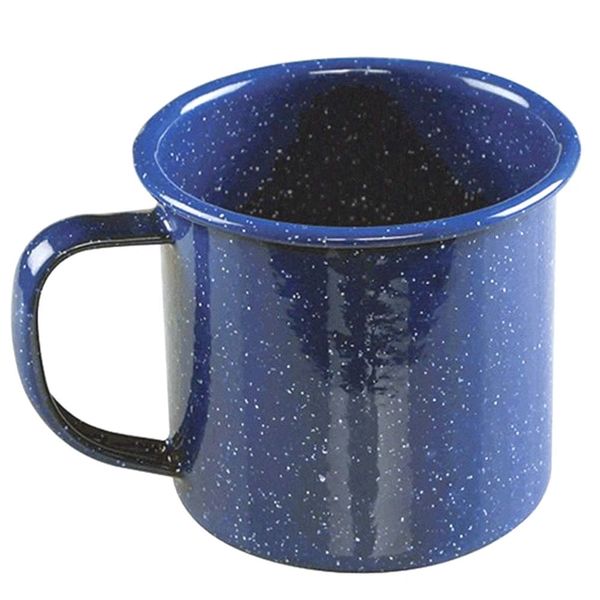 Taza de Metal (Pocillo) 12 oz (x6 ) - SHIPPING INCLUDED / ENVIOS INCLUIDO (For usa Only)
6 Enamel Camping Mugs-12 Oz. Classic steel cup with blue spots is light but durable, use this mug for your coffee or tea in the morning, or bring to a barbecue or picnic without worrying about it breaking.

Coleman Enamel Mug, 12 oz:
Ideal for hot and cold drinks
Made to be impact resistant
Dishwasher safe, coated in a durable
Classic blue speckled enamel finish.
Rolled edges to sip comfortably

Coleman enamel mug looks cozy
---
6 Tazas de Metal (Pocillos) -12 Oz. Clásica taza de acero con manchas azules es liviana pero duradera,  use esta taza para café o té por la mañana, o llévela a una barbacoa o picnic sin preocuparse de que se rompa.
Taza de esmalte Coleman, 12 oz:
Ideal para bebidas frías y calientes
Hecho para ser resistente a los impactos
Apto para lavavajillas, recubierto con un acabado de esmalte duradero
Clásico moteado de azul.
Bordes enrollados para tomar sorbos cómodamente
Taza de esmalte Coleman tiene un aspecto acojedor
Reviews