Salame Genoa curado seco El Latino 3 oz (x2) - SHIPPING INCLUDED / ENVIO INCLUIDO (usa only)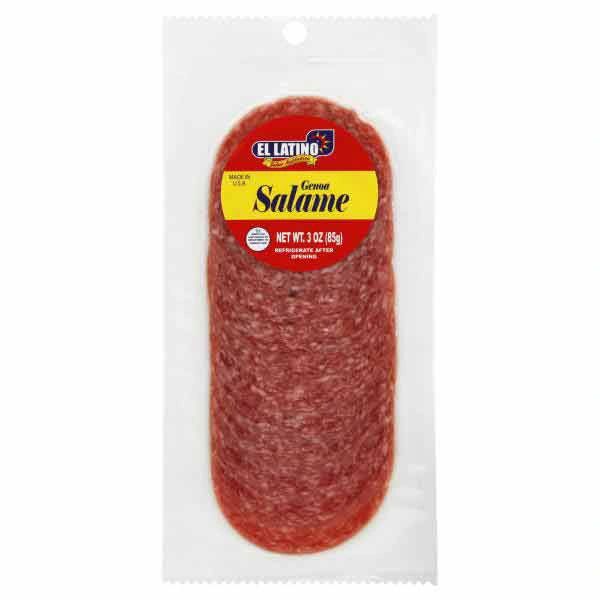 Salame Genoa curado seco El Latino 3 oz (x2) - SHIPPING INCLUDED / ENVIO INCLUIDO (usa only)
Genoa Salami (Refrigerate after opening) thinly sliced and ready-to-eat. Flavored with a rich, red texture, this Genoa Salami is crafted using white wine and fine select spices.

* For shipping outside USA please contact us at: info@saborapais.com or WhatsApp 786 380-8156

---
Salami de Génova (refrigerar después de abrir) en rodajas finas y listo para comer. Saborizado con una rica textura roja, este salami de Génova se elabora con vino blanco y finas especias selectas.

* Para envíos fuera de USA por favor contáctenos: info@saborapais.com / WhatsApp 786 380-8156
Reviews