Malta India 10 Fl. oz - SHIPPING INCLUDED / ENVIO INCLUIDO (usa only)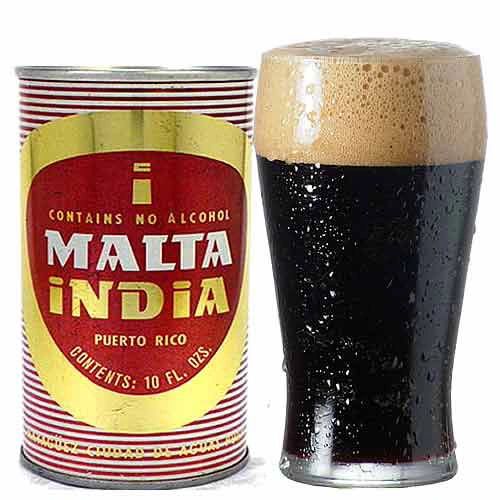 Malta India 10 Fl. oz - SHIPPING INCLUDED / ENVIO INCLUIDO (usa only)
Malta India (Choose Light or Regular)
Malta is a delicious and nutritive lightly carbonated beverage, is like a beer that has not been fermented. It is similar in color to dark brown but is very sweet, generally described as tasting like molasses. Unlike beer, ice is often added to a Malta when consumed.
---
Malta India (Escoger Light or Regular)

Malta es una deliciosa y nutritiva bebida ligeramente carbonatada, es como una cerveza que no ha sido fermentada; NO CONTIENE ALCOHOL. Es similar en color al marrón oscuro y es muy dulce, descrito generalmente como melaza. A diferencia de la cerveza, a menudo se le añade hielo cuando se consume.
---
Reviews