Kern's Nectar Can Variety Sampler 11.5 oz - SHIPPING INCLUDED / ENVIO INCLUIDO (usa only)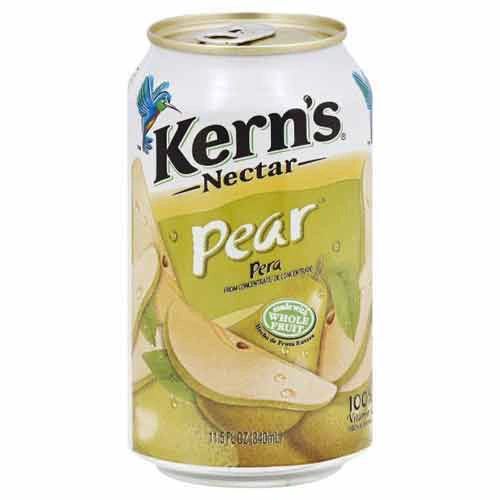 Kern's Nectar Can Variety Sampler 11.5 oz - SHIPPING INCLUDED / ENVIO INCLUIDO (usa only)
Kern's Nectar 11.5 FL oz cans:  Made with the most delicious and highest quality whole fruits and juices, Kern's Nectar is thicker than regular juices, for a mouthwatering experience that's both refreshing and satisfying. It's why every sip is like a bite of fresh fruit. Made using only the highest quality fruit purees and all natural ingredients to consistently provide you with the best taste, drink after drink, year after year.
Upon availability, the package may include the following flavors:
Apple - Apricot - Mango 

Peach - Pear - Pineapple Coconut

Strawberry Banana - Guava


Nectar Kern's en latas de 11.5 onzas líquidas: Hecho con las frutas y jugos enteros más deliciosos y de la más alta calidad, el néctar de Kern es más espeso que los jugos regulares, para una experiencia deliciosa, refrescante y satisfactoria. Es por eso que cada sorbo es como un bocado de fruta fresca. Hecho solo con purés de frutas de la más alta calidad y todos los ingredientes naturales para brindarle el mejor sabor, bebida tras bebida, año tras año.
Según disponibilidad, el paquete puede incluir los siguientes sabores:
Apple - Apricot - Mango 

Peach - Pear - Pineapple Coconut

Strawberry Banana - Guava
Reviews