JOCOTES CONGELADOS (14 Oz) x 12 - 2nd Day Shipping Included / 2 Dias Envio Incluido (usa only)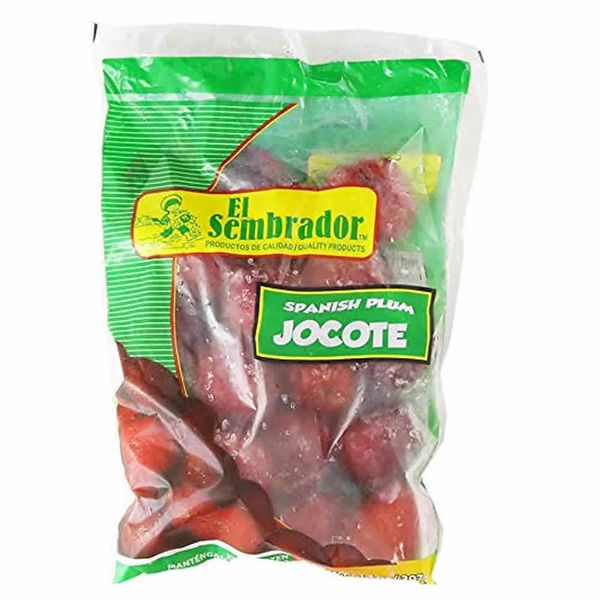 JOCOTES CONGELADOS (14 Oz) x 12 - 2nd Day Shipping Included / 2 Dias Envio Incluido (usa only)
This item is shipped within the U.S only • Shipped Mondays and Tuesdays only

12 Frozen Jocotes Bags (14 oz per bag) 
Xocote, plum, jobo, prune, cocota (Spondias purpurea) is very popular in Nicaragua, Honduras, El Salvador, Costa Rica, Guatemala cuba and Mexico. 

The fruit is a drupe (

A fleshy fruit with a hard pit inside which contains the seed.) 

of delicate and characteristic sweet and sour taste. 

Its delicate fruits are consumed fresh, cooked in syrup or canned. 
VACUUM SEALED AND PACKAGED IN THERMAL BAGS WITH 
"NON-TOXIC GEL-TYPE REFRIGERANTS"
 TO PROTECT  FRESHNESS *
2nd Day Shipping 
Included
---
Este artículo se envía  dentro de EE. UU. Solamente • Se envían lunes y martes solamente

12 Bolsas de Jocoes Congelados (14 oz por bolsa) 

Jocote, ciruela, jobo, Xocote, ciruelas de huesito, cocota (Spondias purpurea) Es muy popular en Nicaragua, Honduras, El Salvador, Costa Rica, Guatemala Cuba y México. El fruto es una "drupa" (pulpa abundante y suculenta) de delicado y característico sabor agridulce. Sus delicados frutos se consumen frescos, cocidos en almíbar o en conserva. SELLADOS AL VACÍO Y EMPACADOS EN BOLSAS TÉRMICAS CON " REFRIGERANTES TIPO GELL NO TOXICO" PARA PROTEGER SU FRESCURA *2 Dias Envio Incluido
Reviews