I LOVE NICARAGUA MENS TSHIRT- SHIPPING INCLUDED / ENVIOS INCLUIDO (usa)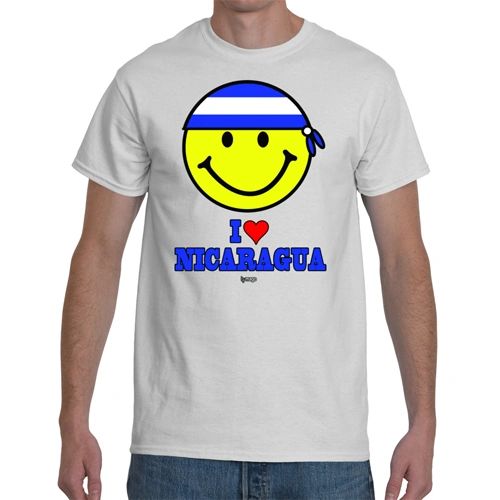 I LOVE NICARAGUA MENS TSHIRT- SHIPPING INCLUDED / ENVIOS INCLUIDO (usa)
I LOVE NICARAGUA MEN'S T-SHIRT.
ByMago original t-shirt design. Customize yours by COLOR, SIZE, or print It on FRONT or BACK

Gildan 2000 Men's T-shirt. One of the most classic t-shirts in a basic fit. It is made from 6oz of 100% cotton jersey. 

•High Quality T-Shirt Printing. We print t-shirts in full color using Direct to Garment technology 

•Fast Service. You will receive your product during 10 days
* This product IT IS NOT REFUNDABLE, If the problem occurred as a result of an error on our part, we are more than happy to replace it if the sale date was within the last 20 days

---
I LOVE NICARAGUA CAMISETA PARA HOMBRES

Diseño original de  ByMago. Personalice la suya por COLOR, TAMAÑO o imprímalo al FRENTE o ATRÁS
Gildan 2000 Camiseta para hombre. Una de las camisetas más clásicas en un corte básico. Está hecha de 6 onzas de algodón 100% jersey.
•Impresión de alta calidad con tecnología "DTG"(Impreso directo a la ropa)
•Servicio rápido. Usted recibirá su producto en un periodo de 10 días
* Este producto NO ES REEMBOLSABLE. Si el problema ocurrió como resultado de un error de nuestra parte, estamos más que gustosos de reemplazarlo si la fecha de venta fue dentro de los 20 días.

Reviews