Crema de Aji-Tari 14.11oz (x2) - SHIPPING INCLUDED / ENVIO INCLUIDO (usa only)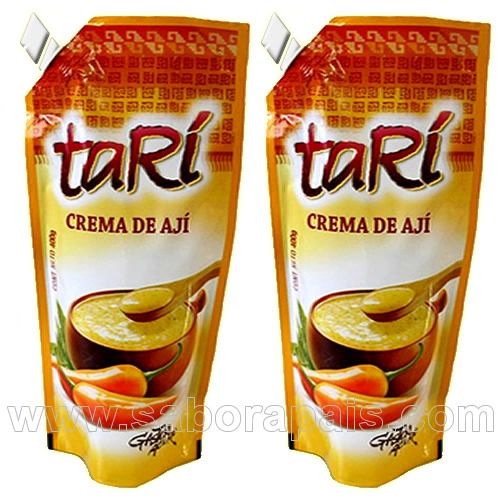 Crema de Aji-Tari 14.11oz (x2) - SHIPPING INCLUDED / ENVIO INCLUIDO (usa only)
Aji Cream "Tarí", prepared with fresh yellow pepper and other natural ingredients such as garlic, onion, huacatay and other species. It has that spicy flavor that we like and accompanies delightfully traditional and international dishes.
* For shipping outside USA please contact us at: info@saborapais.com or WhatsApp 786 380-8156
---
Crema de Ají "Tarí", preparada con ají amarillo fresco y otros ingredientes naturales como ajo, cebolla, huacatay y otras especies. Y tiene ese toquecito picante en su punto, que tanto nos gusta y acompaña de manera ideal los platos tradicionales e internacionales.
* Para envíos fuera de USA por favor contáctenos: info@saborapais.com / WhatsApp 786 380-8156
Reviews