Crema Centroamericana 16oz - SHIPPING INCLUDED / ENVIOS INCLUIDO (For usa Only)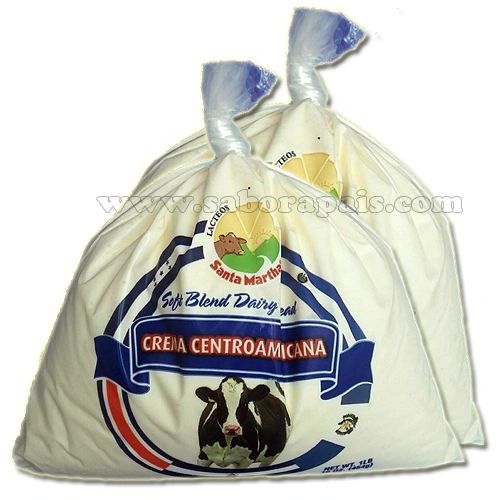 Crema Centroamericana 16oz - SHIPPING INCLUDED / ENVIOS INCLUIDO (For usa Only)
This item is shipped within the U.S only • Shipped Mondays and Tuesdays only

A rich full-flavored Grade A sour cream. Fabulous topping cream to boost the flavor of any dish. Great for Pupusas, poured over corn, and over sweet plantain. 
VACUUM SEALED AND PACKED IN SPECIAL THERMAL BAG AND ICE TO PRESERVE FRESHNESS 

---

Este artículo se envía  dentro de EE. UU. Solamente • Se envían lunes y martes solamente
Excelente crema gruesa y rica. Fabulosa para acompañar su gallo pinto, pupusas o para vestirse sobre maíz y plátano maduro.
SELLADOS AL VACÍO Y EMPACADOS EN BOLSAS TÉRMICAS Y CONGELANTES PARA PROTEGER SU CONSERVACIÓN DURANTE EL ENVÍO

Reviews