Chorizo Fresco Estilo Argentino, El Latino 16 oz - SHIPPING INCLUDED / ENVIO INCLUIDO (usa only)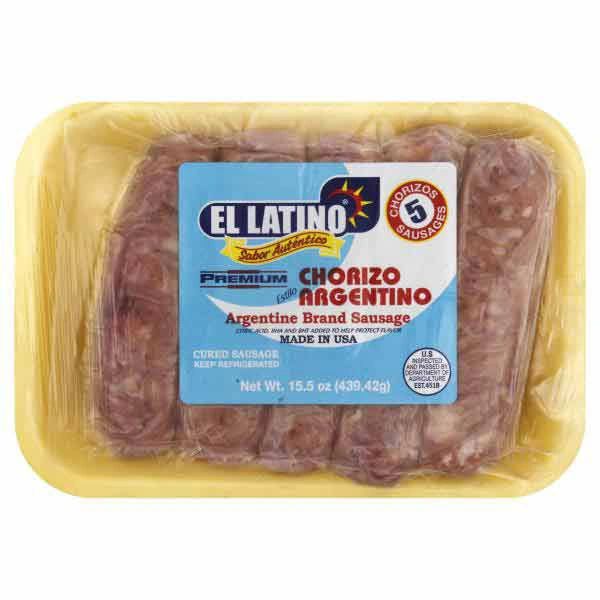 Chorizo Fresco Estilo Argentino, El Latino 16 oz - SHIPPING INCLUDED / ENVIO INCLUIDO (usa only)
This item is shipped only within the U.S • Shipped Mondays and Tuesdays only

Argentine brand sausage. Premium.5 sausages (15.5 oz) US inspected and passed by Department of Agriculture. Made in USA.
VACUUM SEALED AND PACKED IN SPECIAL THERMAL BAG AND ICE TO PRESERVE FRESHNESS

---
Este artículo solo se envía dentro de EE. UU

.
•
Se envían lunes y martes solamente
Chorizo tipo Argentino Premium. 5 (15.5 oz) EE. UU. Inspeccionadas y aprobadas por el Departamento de Agricultura. Hecho en EE.UU.
SELLADOS AL VACÍO Y EMPACADOS EN BOLSAS TÉRMICAS Y CONGELANTES PARA PROTEGER SU CONSERVACIÓN DURANTE EL ENVÍO

Reviews