Chorizo Cantimpalo, Lugareno 3 lbs - SHIPPING INCLUDED / ENVIO INCLUIDO (usa only)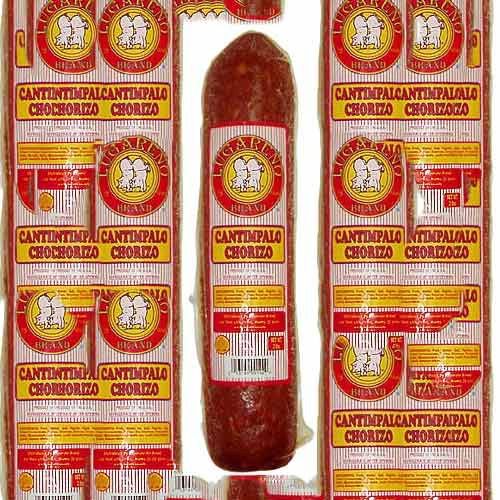 Chorizo Cantimpalo, Lugareno 3 lbs - SHIPPING INCLUDED / ENVIO INCLUIDO (usa only)
This is a sausage made of premium quality pork, seasoned in a classic way. Cooked for 3 hours and we cure it for up to 28 days.
Easy to cut, ideal for putting on sandwiches or preparing tapas.
---
Este es un embutido hecho de carne de cerdo de primera calidad, sazonado en una forma clásica. cocinados durante 3 horas y lo curamos por hasta 28 días. Fácil de cortar, ideal para poner en sandwiches o preparar tapas.
Reviews