Boliche Asado a la Cubana / Cuban Pot Roast - SHIPPING INCLUDED / ENVIO INCLUIDO (usa only)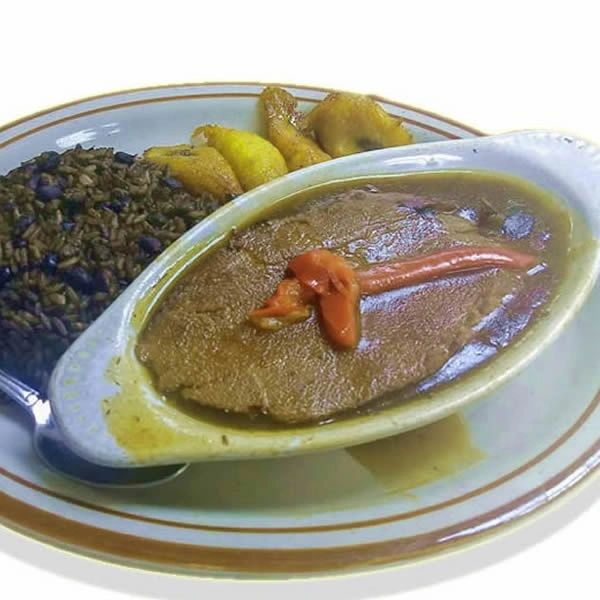 Boliche Asado a la Cubana / Cuban Pot Roast - SHIPPING INCLUDED / ENVIO INCLUIDO (usa only)
Horario Navideño: Todas las órdenes recibidas después de Diciembre 14, serán enviadas en Enero 04 / 2021
Holiday Schedule: All orders received after December 14, will be shipped on January 04 /2021


This item is shipped within the U.S only • Shipped Mondays and Tuesdays only

(4 Servings) Boliche is a dish of Cuban origin consisting of a roast of veal baked in olive oil, boiled in water with onion and other ingredients, such as green peppers and various spices such as cilantro, oregano, bay leaf, salt and pepper until the meat is soft. * This delicious dish is prepared in Miami restaurants following the recipe of the authentic and traditional Cuban flavor.

VACUUM SEALED AND PACKED IN SPECIAL THERMAL BAG AND ICE TO PRESERVE FRESHNESS
---
Este artículo se envía  dentro de EE. UU. Solamente • Se envían lunes y martes solamente

(4 servicios) Boliche es un platillo cubano que consiste en un asado de ternera dorado en aceite de oliva, hervido en agua con cebolla y otros ingredientes, como pimientos verdes y diversas especias como, cilantro, orégano, hoja de laurel, sal y pimienta hasta que la carne esté suave.  * Este delicioso platillo es elaborado en restaurantes de Miami siguiendo la receta del auténtico y tradicional sabor Cubano.
SELLADOS AL VACÍO Y EMPACADOS EN BOLSAS TÉRMICAS Y CONGELANTES PARA PROTEGER SU CONSERVACIÓN DURANTE EL ENVÍO 

Reviews