Belont Maiz Morado 15oz (2,4,6,8 pack) - SHIPPING INCLUDED / ENVIO INCLUIDO (usa)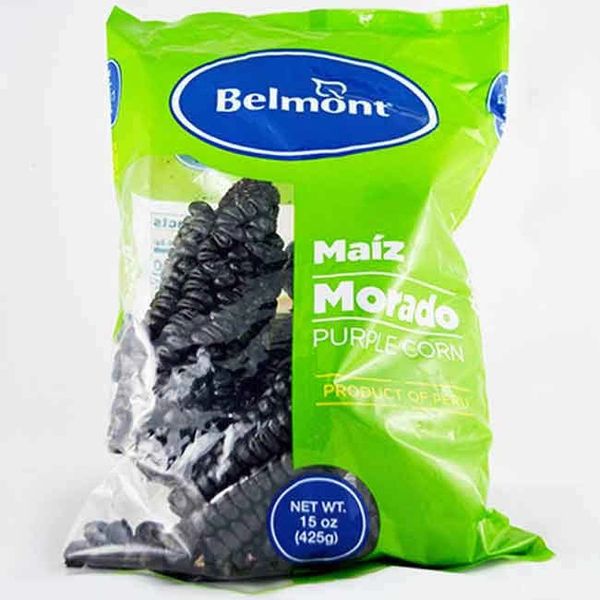 Belont Maiz Morado 15oz (2,4,6,8 pack) - SHIPPING INCLUDED / ENVIO INCLUIDO (usa)
(Choose 2,4,6,8 pack) Purple corn is a plant that grows in the Andean valleys. It is used in the Inca gastronomy.
It is used to prepare the traditional drink called chicha morada and the delicious sweet dessert called mazamorra morada. It is also a powerful antioxidant, rich in phenols and anthocyanins with antitumor properties
---
( Escojer 2,4,6,8 pack) El maíz morado es una planta que crece en los valles andinos. Es utilizado en la gastronomía Inca.
Se utiliza para preparar la bebida tradicional llamada chicha morada y el delicioso dulce postre llamado mazamorra morada. Es además un poderoso antioxidante, rico en fenoles y antocianinas con propiedades antitumorales
Reviews