Almibar de Frutas 14 oz -SHIPPING INCLUDED / ENVIO INCLUIDO (usa only)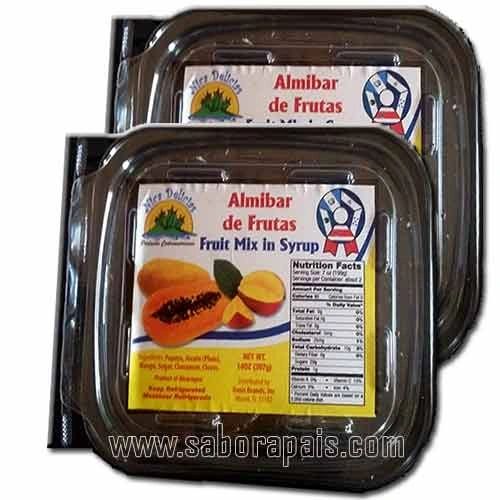 Almibar de Frutas 14 oz -SHIPPING INCLUDED / ENVIO INCLUIDO (usa only)
A sweet Nicaraguan dish. It is prepared with tropical fruits: : Papaya, Jocote (Plum) Mango, Sugar, Cinnamon, Cloves, and sweetened with  unrefined whole cane sugar and white sugar. 
VACUUM SEALED AND PACKED IN SPECIAL THERMAL BAG AND ICE TO PRESERVE FRESHNESS 

---
Es un dulce Nicaragüense. Se prepara con frutas tropicales como:, Papaya, Jocote (Ciruela, jobo) Mango, azucar, Canela, Clavo de olor y endulzado con atado de dulce y azúcar. 
SELLADOS AL VACÍO Y EMPACADOS EN BOLSAS TÉRMICAS Y CONGELANTES PARA PROTEGER SU CONSERVACIÓN DURANTE EL ENVÍO

Reviews