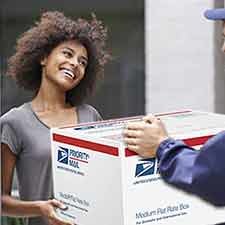 Subscribe & Save
Save up to 10% and receive Shipping Included in most products from our list


saborapaís.com offers you the practical "subscription" service, now you can make online purchases of your favorite items at discounted prices, and received them at your door once a month. Shipping Included. THIS OFFER IS VALID ONLY FOR USA


CREATING A SUBSCRIPTION IS SIMPLE:
Select an item to subscribe: Click here to see products
Select options: quantity, flavor, etc. (if applicable)
Click on "Subscribe" button (down near item's picture)


HOW DOES THE SUBSCRIPTION WORK?
* The subscription service entails a commitment of 3 months.

At the time of purchase will be deducted from your credit card the cost amount of the first month, and then,
the same amount every month for the next 2 months
WHEN MY SUBSCRIPTION ITEM WILL BE SHIPPED
We will do our best to send your box 2 days after we clear payment. Perishable products will be shipping on Mondays and Tuesdays within USA only. If you order between Wednesday and Friday, we will ship it on Monday or Tuesday.
ARE THERE MEMBERSHIP FEES?
-No, there is no fee
ARE THERE ANY SHIPPING COSTS?
-No, the shipping cost is already included. (Priority Mail 2-3 days)